Centrally located in the Oberallgäu, the Haus am Brunnenbach is an ideal starting point for holidays, excursions and seminars in the Allgäu Alps
Haus am Brunnenbach
The Haus is divided into two distinct types of accommodation. A lodge with hostel type shared rooms and washing facilities ideal for large groups, a fully furnished holiday apartment and 2 family rooms.The Lodge side has a total of 40 beds on 2 floors. One floor has 5 bedrooms, 4 with washbasins and 2 showers/w.c 14 beds in all). The other floor has 7 bedrooms, all with washbasins and 4 showers (26 beds in all).
On the ground floor is a spacious dining room/bar area ,TV/lecture room and free WiFi internet access.
We have facilities for self catering groups. Please contact us for details
There is also a garden and BBQ area. We have ample cellar space for equipment storage and a large car park.
The holiday apartment has 1 bedroom, living room, kitchen and bathroom and sleeps up to 3. The two family rooms have 2 and 3 single beds respectively plus both have an extra pull out couch that be used as a bed. Both rooms are ensuite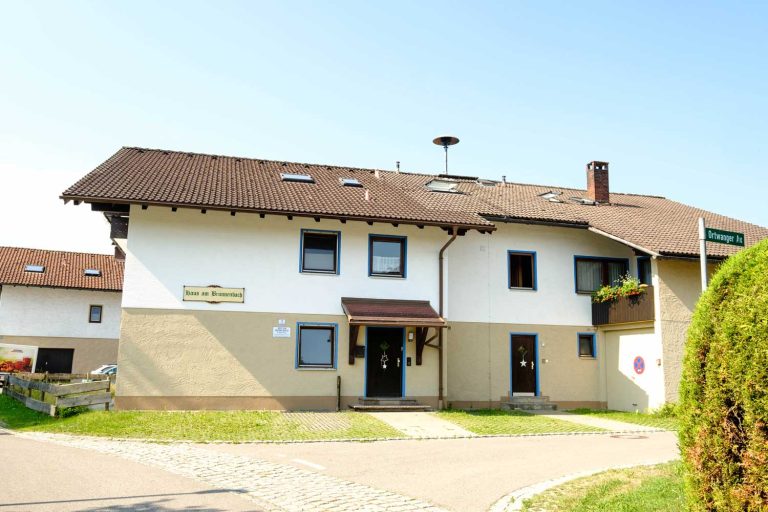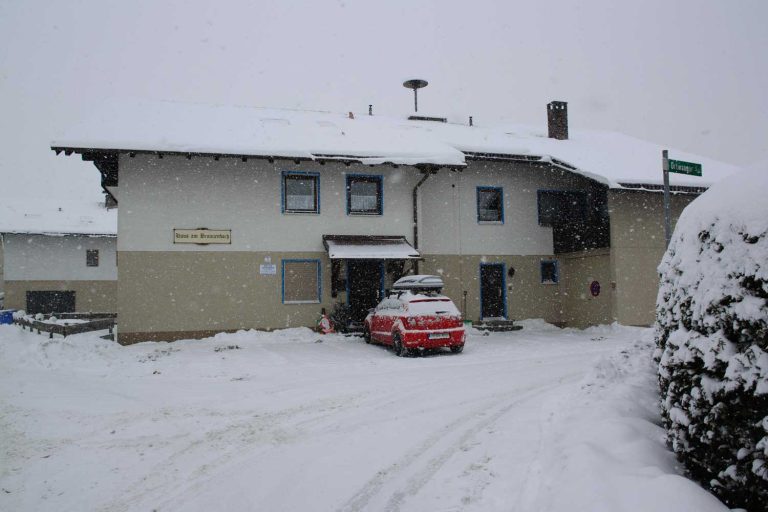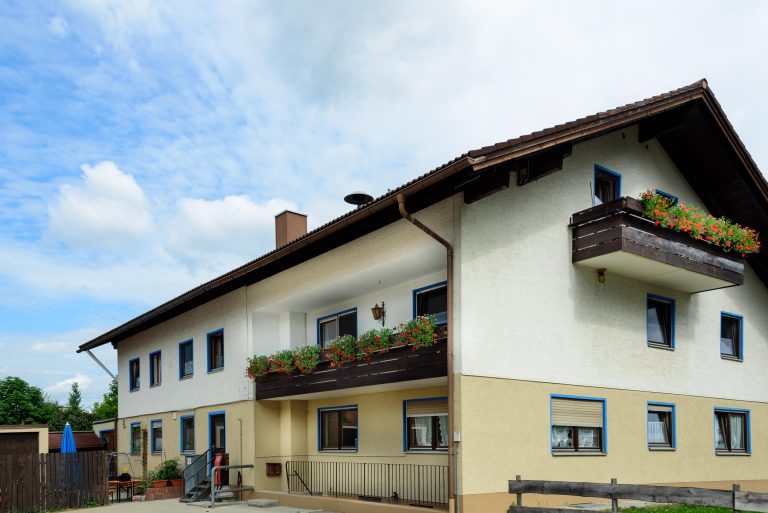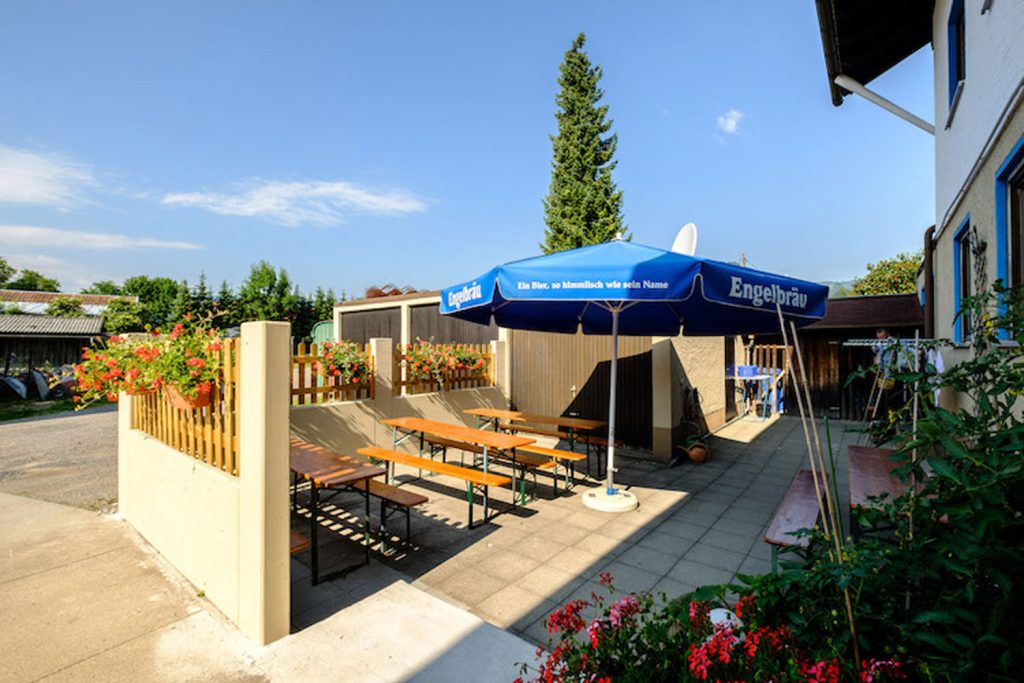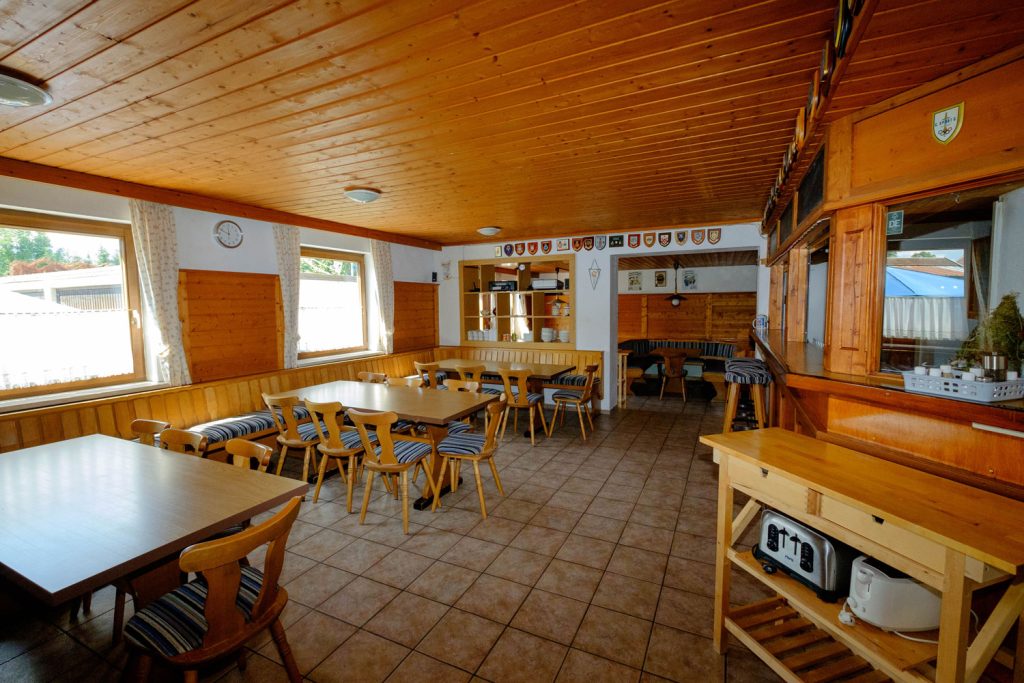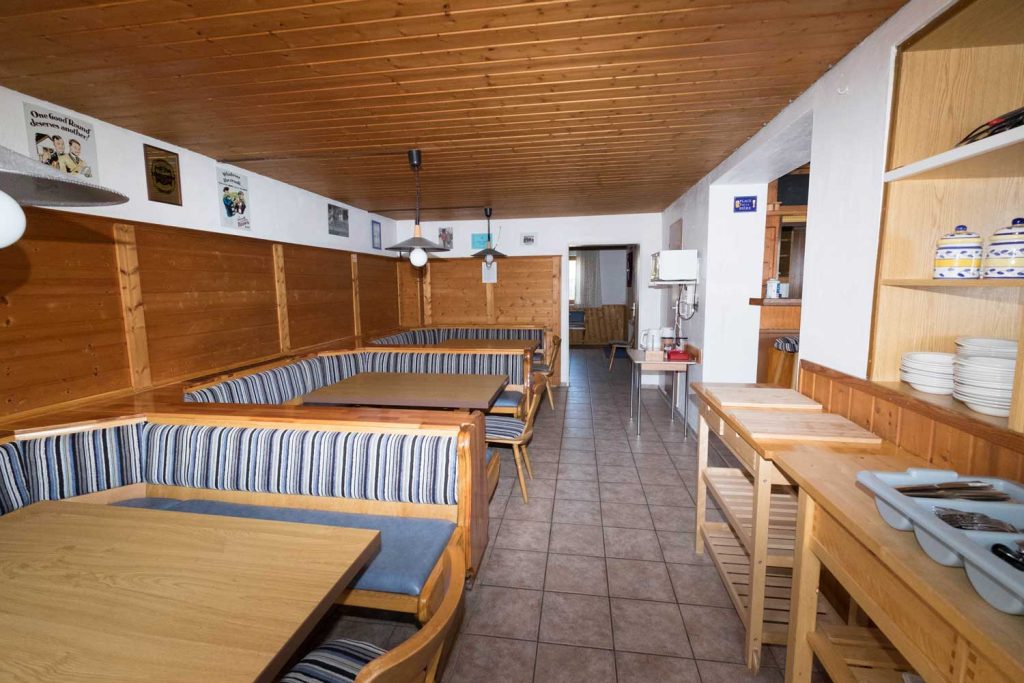 TRAVEL
The area is easily accessible by road, air and rail, the nearest train station, Blaichach, is a 10-15 min walk away.
Munich and Stuttgart airports are both 2-3 hours drive away. We can make arrangements for hired transport
RESERVATIONS

Reservations for Haus am Brunnenbach should be made direct by e-mail, letter, telephone. Once a provisional booking has been made, it will be followed up by a contract for completion. Once the booking has been confirmed, a deposit is due.

DURING YOUR STAY

There are a few house rules, available on request before your arrival, which will be clarified at the start of your stay.
We summarise these by asking you to look after the Haus. It all runs on a self-help basis.
Haus am Brunnenbach
Ortwanger Au1
87545 Burgberg
Email: team@bavarianholiday.com
Telephone: +49(0)8321 88619
Mobile 1: +49 (0)151 561 29329